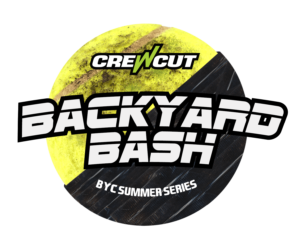 The Goodtime Pie Co. are excited to announce they are the Official Food Sponsor for the 2019 Backyard Bash which is a series of backyard cricket matches that takes place around the North Island of New Zealand from January 2019 to April 2019. We thought it was the perfect fit for our Classic Kiwi Range in particular our Steak and Cheese pie "a day at the cricket" – That's Classic Kiwi.
So What is the Backyard Bash all About?
Got a mate who reckons he bowls 130 in jandles & can bat both ways blindfolded? Well guess what, now's their chance to back it up! Backyard Cricket New Zealand and Crewcut Lawn and Gardens feel it's about time we find out who is the best in the Kiwi backyard!
​The 2019 Crewcut Backyard Bash see's six regions host qualifying events with the winning team in each region qualifying for the New Zealand Backyard Cricket Championships set to be hosted up in Auckland on the 20th April '19.
​All your classic BYC rules are jam-packed into the Backyard Bash, from the ol 'One hand One Bounce' and 'Over the fence on the full' to batting and bowling power plays and taped tennis balls.
​As mentioned, the winning team from each region gains automatic qualification into the NZ Champs which will be video streamed live on Facebook with ball-by-ball commentary & action replays.
​ – So, what are ya waiting for? Get a group of mates together, head online and register a team before spaces run out! Then head outside and get practicing because your about to enter into the pinnacle of backyard cricket!
There are six regional events and a Grand Final. Each regional event comprises 8 teams of 5 players, plus 100's of support crew and family and friends are expected at each event.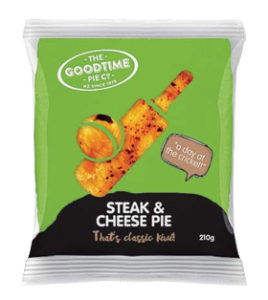 That's heaps of hungry players who will get a feed of our savouries and of course our Classic Kiwi Steak and Cheese pie.
The official launch of the 2019 Backyard Bash was on the 15th October 2018 with registration opening on line at www.backyardbash.co.nz and social media on FB BackyardBashNZ. Spaces are filling up fast so don't delay register now.
Cheers
Phil
Head Official Pie Minister
/wp-content/uploads/2017/03/Goodtime-Pies-Logo-Red-1.png
0
0
Marise Gunderson
/wp-content/uploads/2017/03/Goodtime-Pies-Logo-Red-1.png
Marise Gunderson
2018-12-05 12:20:44
2022-02-10 09:57:31
The Goodtime Pie Co. Get in Behind the Backyard Bash